When Renee contacted me to take newborn photos of baby #2, I was thrilled. I know Renee and hubby Sean from my daughter's school, as our two girls both attend the same school, and often play together.
Our session was scheduled to take place near the end of August at their home in Toronto's St. Clair West neighborhood, in the norther part of Toronto. I really like the St. Clair West area, because like many of Toronto's neighborhoods, it has a great little village feel, so it feels more like a town inside a big city. Nice and cozy!
In-home sessions, especially for newborns, are great, because with the home being a familiar place, people tend to be more calm and relaxed. Many people feel self-conscious about having their photos taken (I can totally relate), so having a familiar environment and a friendly photographer really really help! When doing in-home sessions, I scout out locations in the home that work best for photos in terms of backdrop and lighting. Some rooms may be gorgeous, but if they don't have a proper amount of natural light, I won't use it. I'd rather take no photos in a room, than have crappy photos in a room and later be asked why the photos weren't included in the final proofing set, because I just don't like to disappoint clients. Call me picky. :)
Most of our photos were taken in the backyard. The backyard had some great late-afternoon lighting, ample shade, and provided a very pretty backdrop for our photos. This is one of my fave photos of mommy and her girls. Baby girl, by the way, was a TOTAL rockstar. Seriously. No fuss.
Here are some shots of daddy with his girls. Such sweetness.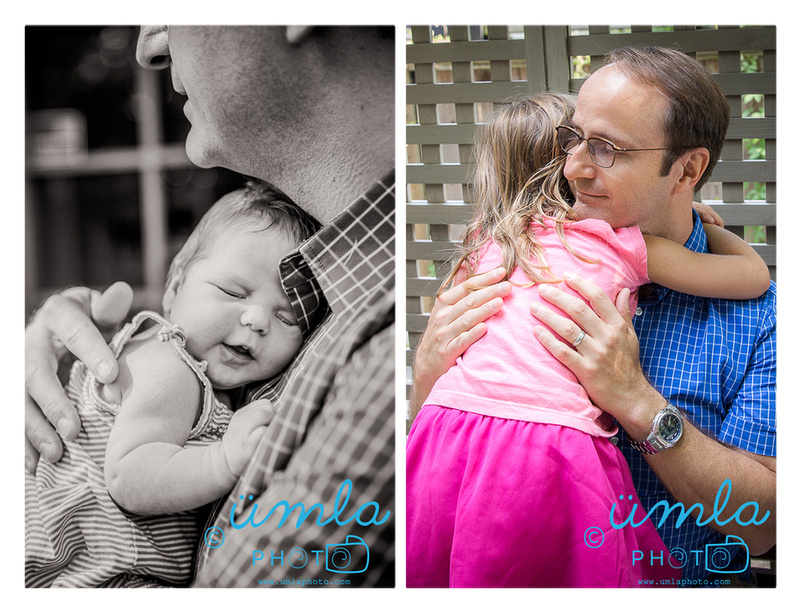 We also took some indoor shots, as Renee and Sean have a lovely upstairs area in their house that had some seriously gorgeous light. It was nice and soft, as you can see from the photo below.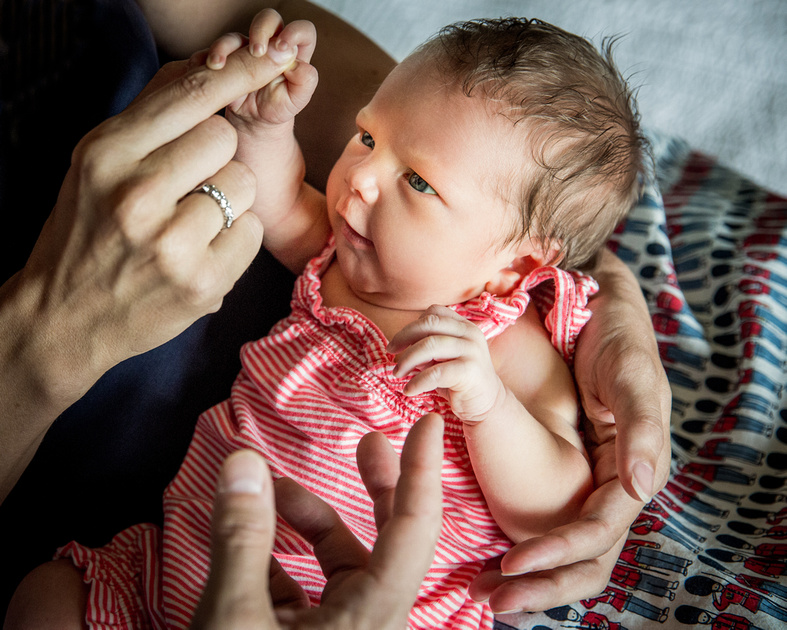 For more highlights from their session, check out the images below!
It was a great way to spend an afternoon - taking photos of friends, and seeing them enjoy the newest member of the family. What a way to spend a summer! You guys just spoil me!
Peace, love, and pics.