I feel so honored when I get repeat business from a client. After all, they're choosing me to capture their family as it grows. This session in particular, was a special one for this family, as they wanted to capture their little boy for his first birthday (which was a few days after our session). Cake smash sessions tend to be very popular for first birthdays, but this family wanted to buck the trend and instead go for some candid lifestyle shots, which, of course, is TOTALLY my thing! :)
I first photographed this little man when he was about six months old. As you can see from the comparison below, he looks the same, yet different. Though one thing is definitely a constant: he sure is CUTE!
Our session took place at Kew Beach, which was picked by the family due to its sentimental value - there's a bench dedicated to the dad's grandparents near where we shot our session. How cool is that?! Kew Beach is a great location, not only because of its beauty, but because of its fabulous energy. We shot our session in the morning, and there was a LOT happening. First, there was a Yoga class taking place on the beach (slightly jealous), and then after the class wrapped up, the lifeguards did some training in that same area. Not to mention the families out for their morning walks, and in some cases, I even saw families taking their canoes or kayaks out for a spin.
Our session was absolutely fabulous, with the birthday boy being in a great mood, and totally hamming it up for me.
Here's one of my favourite photos from our session. I am naturally drawn to the water, having been born and lived in Rio de Janeiro - city where beautiful beaches are pretty much taken for granted. Let me tell you - I sure don't take beaches for granted now!
Of course, no birthday session is complete without a SUPER-AWESOME birthday shirt. This photo cracks me up every time I look at it, because it looks like he's conducting an orchestra. Mom and dad tell me that this is a regular occurrence at home, which is why it's so awesome to be able to capture moments like this through professional photography. Kids change so rapidly, and the cute thing that they were doing for what seemed to be forever, has suddenly morphed into the next cute thing. And if you don't capture these things, it's amazing how quickly they can fade from your memory! *snif*
For more fun shots from this session, be sure to check out the highlights below: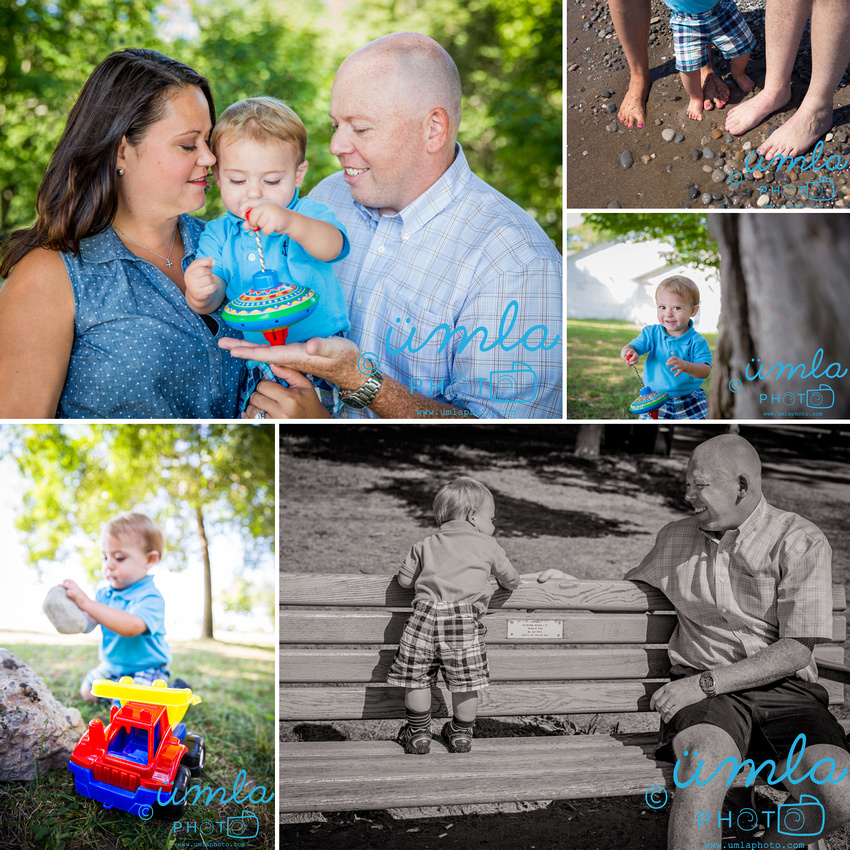 Toronto has so many beautiful outdoor locations for family photo sessions, which provide a great alternative to in-home family sessions. And with fall coming, we're getting into some of the most beautiful lighting and colors of the year, which makes it the perfect time for outdoor sessions and to get those family photos updated. Especially with Christmas around the corner (think awesome gift for grandma). Want to find out more about family sessions? Drop me a line and we can chat!
Peace, love, and pics.