My daughter turned 5 on Tuesday, and I STILL CANNOT BELIEVE IT. I mean seriously...I remember when she looked like this:
She was fresh out of the oven, and my hubby's hair was waaaay darker back then. :) Doesn't this capture a moment? Can you not see the unconditional love in my hubby's eyes for his new daughter?
While we were at the hospital, there was a pro photographer roaming around, taking photos of the newborns, and we decided to get some pro photos done. Our most precious resource, barely a day old, immortalized in photos, which we would cherish for years to come. Yeah. And then we got the photos back. The photo below was the "best" of the set.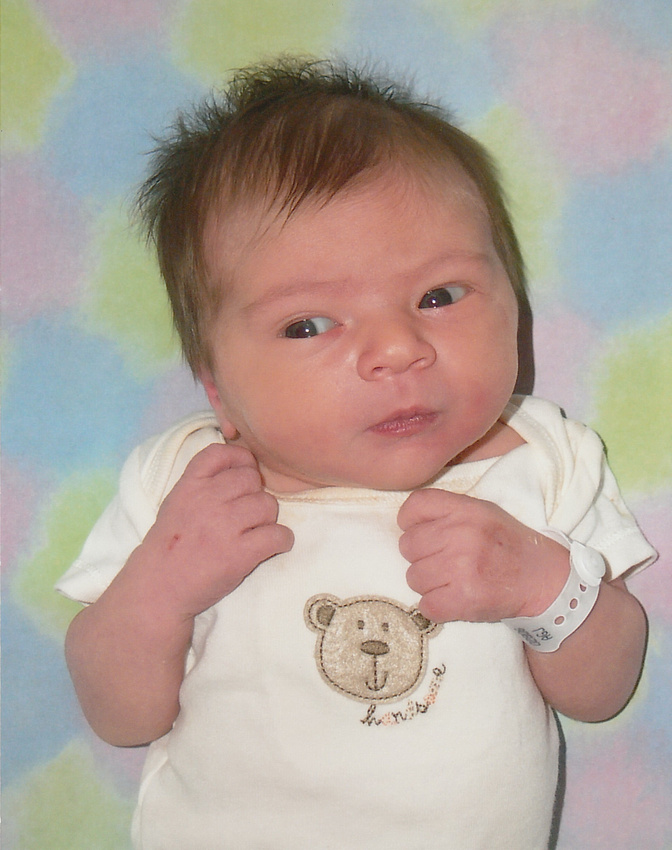 Pretty disappointing, but sadly, you get what you pay for. The photos were inexpensive, and the photographer spent maybe 5 minutes taking the photos. If you've ever had your photos professionally done, you'll know that when it comes to photographing kids, 5 minutes won't suffice. I often tell the story of my daughter's not-so-great-hospital-photos-done-by-a-supposed-pro to prospective clients because I really lament not having invested the time and the money into proper newborn photos. If I had to do it all over again, I would've hired a pro for either a Fresh 48 or a regular newborn session in a heartbeat.
For the sake of comparison, check out the photo below, which I took during a Fresh 48 session in early April:
There's something very magical about the little boy's expression. Something that just wasn't captured in that quickie done-by-a-supposed-pro photo of my daughter.
And now my daughter is 5. FIVE! Did I just blink? This birthday, more than any of the birthdays she's had before, was a BIG DEAL. I think she's been planning it since she turned four. And so, I wanted to make sure that we captured the excitement of it.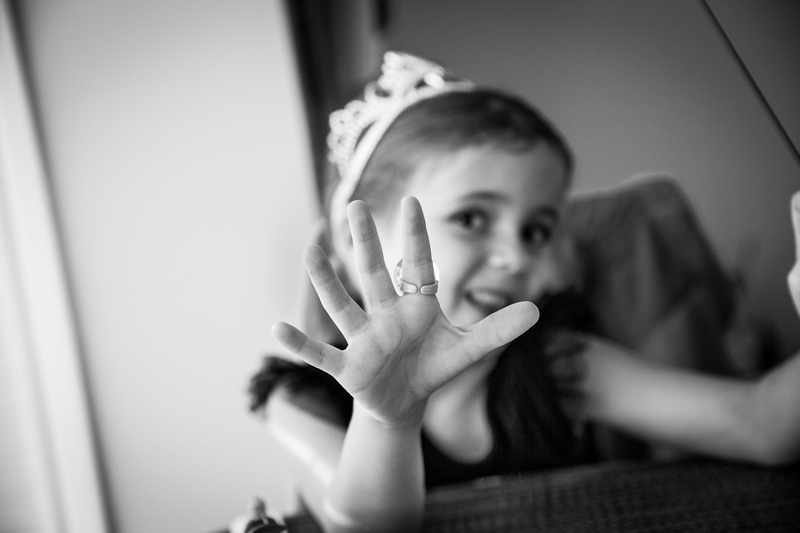 And with a birthday, comes cake. I made a carrot cake (my grandmother's recipe) with pink cream cheese icing, to celebrate the occasion. You'll have to imagine the pink, seeing as the photo is black and white and all...
With her birthday being in August, my daughter doesn't have the benefit of celebrating it with her classmates and friends at school; however, she goes to summer camp, and I'd promised her that I'd bake her mini chocolate cupcakes for her to bring to camp and share with her friends. She even helped me ice the cupcakes (leftover pink cream cheese icing from her b-day cake).
And what birthday isn't complete without presents? We decided to get her face paints for her birthday, which totally made her day. This is one of my face-painting "masterpieces", thanks to the handy-dandy little guide book that came with the kit.
Is a career change in store for me? Har har...just kidding!
The moral of the story? As many of my clients can attest, kids grow up faster than you can say, "Supercalifragilisticexpialidocious" (I totally Googled the spelling). Before you know it, they've gone from teeny newborn to feisty five-year-old in the blink of an eye. And having those nice photos to remember them by is pretty priceless. But then again, I'm kind of a bit of a photo freak myself.
If you've got a little one's birthday coming up, you might want to consider a pro photo package to celebrate the milestone. Or, if you're expecting, contact me, and we can chat about having a Fresh 48 or Newborn session.
Peace, love, and über-Ümla happiness!